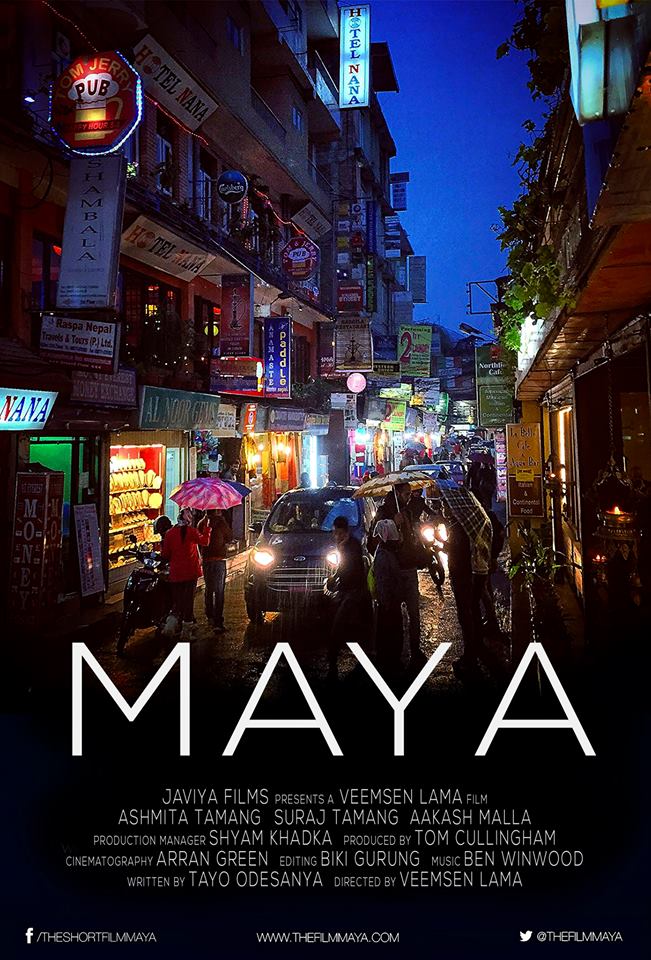 MAYA TRAILER RELEASED TO SUPPORT NEPALESE HOMELESS CHILDREN
---
Please click the link below to help the children in Nepal – not just in the immediate aftermath, but again and again in the months ahead.
Our Indiegogo Campaign: http://igg.me/at/lNwGKNEfS9E
Here it is! The 'Maya' Trailer – Launched in Support of Nepalese Children
'Maya', directed by former Gurkha soldier, Veemsen Lama, was filmed just last month in Kathmandu to raise awareness of street kids with nothing. Now we are fundraising in support of street kids with less than nothing after a succession of earthquakes.
"Maya, Bikram and Kancha suddenly find themselves trapped in the heart of Kathmandu. Penniless, vulnerable and alone, they are forced to live life on the streets with only their hopes and dreams left to guide them to happiness."
The latest news from Nepal is increasingly disturbing but serves to redouble our team's efforts to make some really meaningful contribution to the relief effort.
The top contributor on our Indiegogo page will receive two VIP passes to the première of 'Maya' in London and a Photobook of production stills signed by Joanna Lumley who is supporting our fundraising efforts.
All profits from the film 'Maya' will be used to help the children of Nepal.
We met so many great kids last month – now we are heartbroken and totally determined that 'Maya' is used to raise as much cash as is humanly possible.
Help spread the word by clicking 'like' on our Facebook page:
Facebook: fb.com/theshortfilmmaya
Twitter: @thefilmmaya
Please show support by hitting thumbs up & subscribe!
Director – Veemsen Lama
http://www.veemsenlama.com
https://twitter.com/veemsenlama
Producer – Tom Cullingham
http://www.tomcullingham.com/
https://twitter.com/tomcullingham
Follow: https://twitter.com/thefilmmaya
Like: https://www.facebook.com/theshortfilm…
IMDb: http://www.imdb.com/title/tt4604268
Read more at: http://www.thefilmmaya.com
---